@



2010-09-18/19, Mälardalen Open Slight Return-2010

Now was the time.
Time for the finals of the finals.
End of season, masters of masters, the big battle, this was really it.
The final round at Kjula raceway has always a special place in our hearts
since it was at this event back in 2008 we ran Swedens first FWD 9sec pass.
This time it was more exciting than ever. We ran 9,54 a month earlier at Mantorp Park,
and Robert Uhr with the CrMo Saab 93 really started to get things going running 9,60.

The crew for this event saw the potential in this fact and made us an own class called FTS (Front Tech Shootout)
It was open to all FWD cars. No limit. Even if only me and Robert would participate it would
still be the final competition 2010. Now was the time to settle who's the winner and who's the looser
once for all. Who will have to spend the winter as king or as a runner up.

I was definitly aiming for the king part.

To make the class more interesting we did some comercial for this event and the class,
wich made eight cars to participate. Robert and me included.
Too bad he had broken his differential and could not come to the event.
He excused himself repairing the car with the weather forecasts telling it should be raining,
and therefor it was no idea to fix the car and show up...
...eh, whats that for an excuse?
Real racers go to the track anyway. =)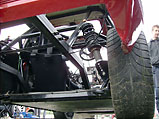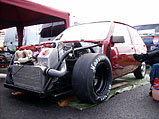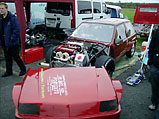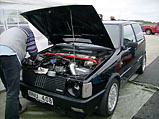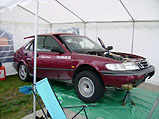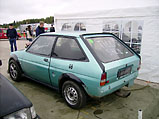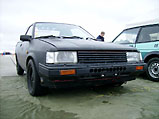 The event drawed big attention and over 230 teams showed up
even though the weather were not looking too promising.
We were seven cars in the FTS class since Robert stayed at home.
Our pit was right at the start so we really got the best spot on the area.

The plan was to run one qualify run and then go directly to eliminations
and complete the class on saturday. For those who wanted more we could run test n tune on sunday.
Unfortunally it started to rain just as we had warmed up the engine and gearbox.
When the track was almost dry more rain came along.
That was the way it kept on all saturday long.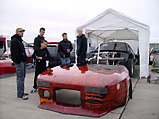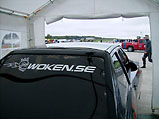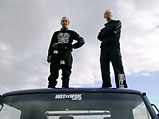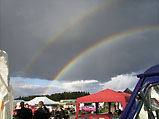 Since no class had qualifyed on saturday the crew decided together with all drivers to skip sundays competition,
and let all drivers run test n tune on sunday since it would be an impossible task to qualify and eliminate
over 230 cars in one day. We managed to get permission to run eliminations in the FTS-class though.
We lottered the qualifying list to save time,
then it was time to lighten up the barbaque.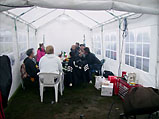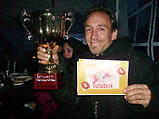 One could think we celebrated the victory in advance,
but we had no idea of how it would go on syndays race.
We celebrated the fact that we ran 9,54 in Mantorp a month earlier.
Back then we were too tired and busy to celebrate it.

Sunday offered great racing weather agains al odds.
Sunny, cloudy and rather cold.
The car loved it, the audience and the team did not. =)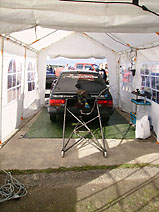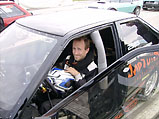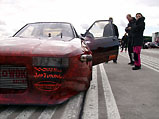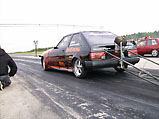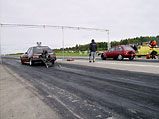 First round against Robin Lind in the Opel Corsa went rather nice.
All gears worked fine and there was good speed at all times.
I say it fealt like a good run, but not that good.
I had to look at the timeslip several times before I could belive it.
9,35-248kmh with 1,41 in 60-ft!
New European record, just like that! =)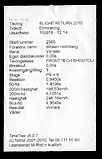 We cooled the cluch with a leaf blower from the local hardware store.
It surely did the job but it also made hell of a noise,
so I belive we will have to cool the cluch in a different way in the future.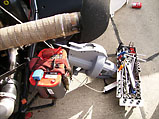 After knocking Robin out of the ladder I ran against my garage mate in a black Cherry Turbo.
That was not a hard run to win, but winning is winning, and I did win that round too.
Infact I ran 9,56-248kmh so I won pretty good too.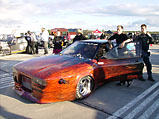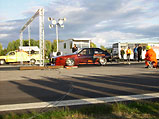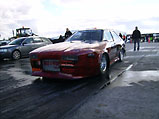 In the final I was to meet Richard Olausson in a Ford Fiesta XR2 with NOS.
Unfortunally he blew his engine in his previous run so the finals were a solo.
No idea to try and save the car or the engine just because we are heading to Poland next weekend.
If Im going to blow the engine I figured its best done at home.
This was also the last chanse during 2010 to use a really good track.
All or nothing resulted in a sweet 9,47-249kmh run.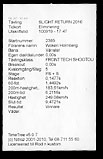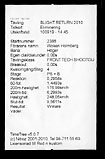 At the end of the day the ladder looked like this: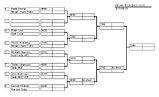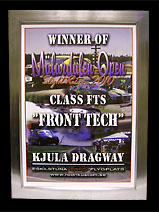 Just like 2008 we finnished this season in great success.
We had some trouble with water contaminating the oil,
the gearboxes usually broke a couple of times at each race,
but this time everything really worked out like a dream.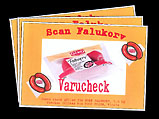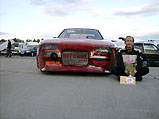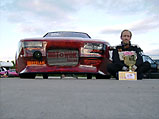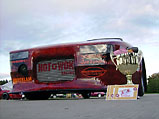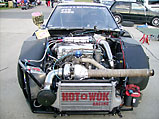 Next weekend we are going to Poland for a street race in Lublin 150km south of Warsaw.
After that it can be as much winter as it likes.
This is the kind of season ending that only apears in the movies. =)

Talking about movies,
here is a link to a downloadsite for our film coverage: