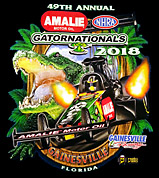 Early 2018 I was invited by Olof Andersson and Micke Gullqvist
to follow them on a trip to Gainsville to check out Gator nats 49edition.
Gator is the season opening race for NHRA Pro Mod, wich Micke once ran and won.

It was a warm welcome to switch the -4C to floridas +19C and it kept getting warmer every day.
We spent one night in Orlando, then we went to Cocoa Beach where we spent a couple of days.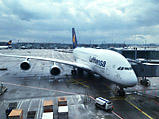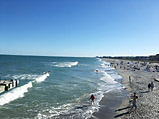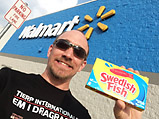 On our way to Gainsville we made a stop at Daytona Beach.
It was bike week and the whole town was turned upside down.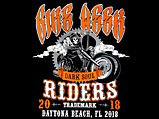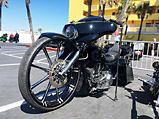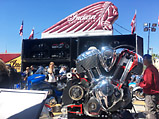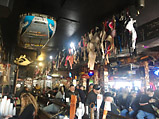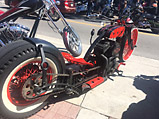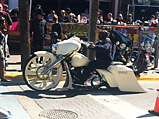 Friday to saturday we stayed at a hotel within walking distance to Ale house where most racers meet.
Mostly Mickes friends but we also ran into Jonnie Lindberg, driver of Jim Heads FC.
He had crashed with John Force the previos race so the team had to make pretty large repairs.

The actual race fealt very similar to Tierp. Only bigger, faster, better.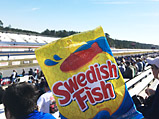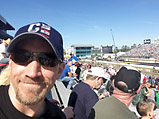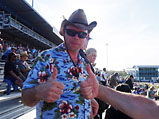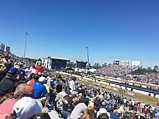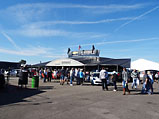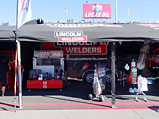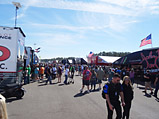 Micke knows alot of the teams so we just followed thrue the pits
getting looks and info normal visitors probably wont get.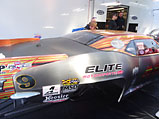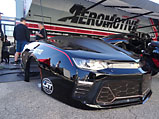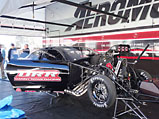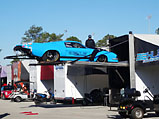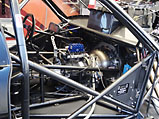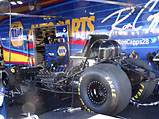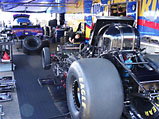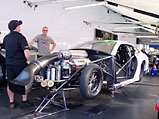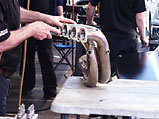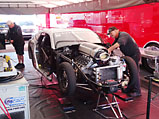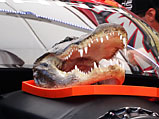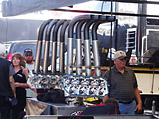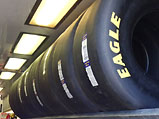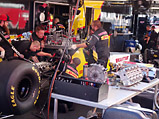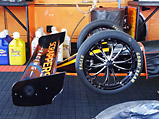 Ulf LEanders and Jonnie represented the swedish flag.
Ulf went out in the second elimination run.
Jonnie and team Jim Head didnt get the new car to run enough to qualify,
so they unfortunally were out of the ladder when eliminations started.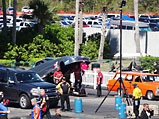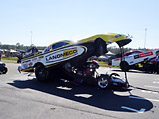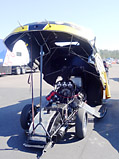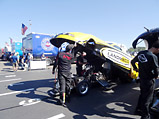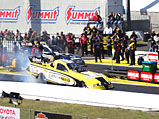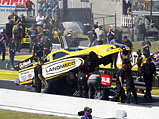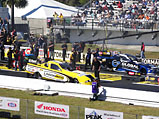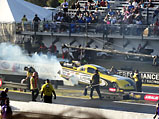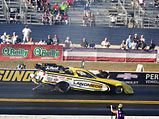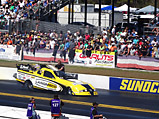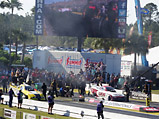 Misc photos: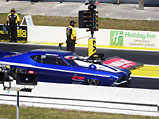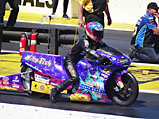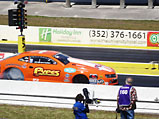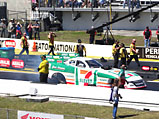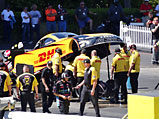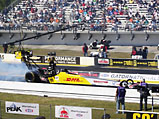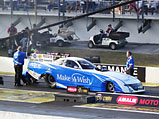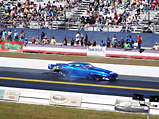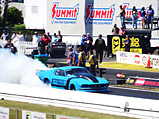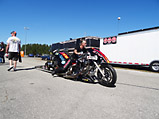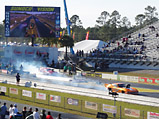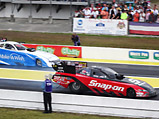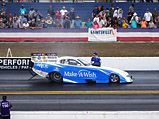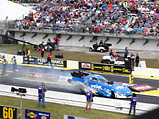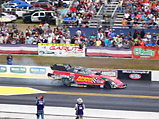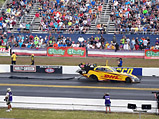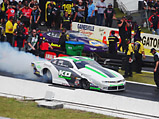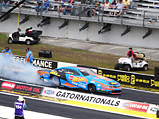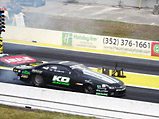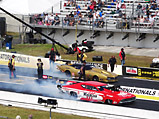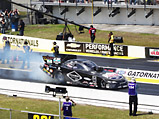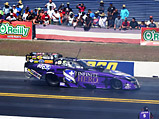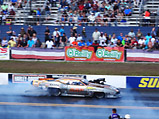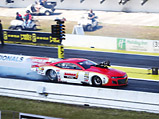 Great trailers.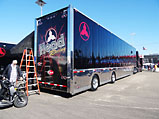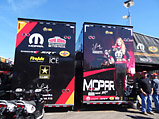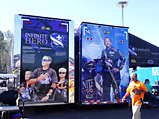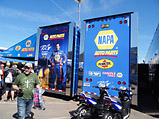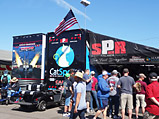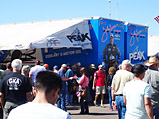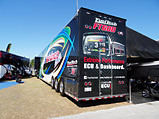 Just like on my home track, Kjula, they had an exebition next to one of the stands.
It was almost no time to wonder around, becaus the stops for clearing the track was put to a minimum.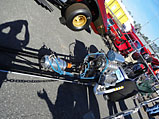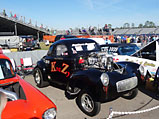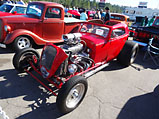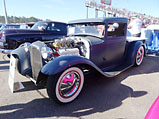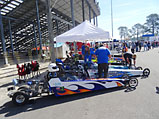 I got an interview with Jonnie that were published in the magazine Street and strip.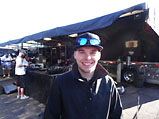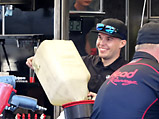 After the final raceday, we went back to Orlando where we spent one last night in a luxurous hotel.
Last day in USA we went to Titan Motorsports. Micke had ordered some parts and we got a tour of the shop.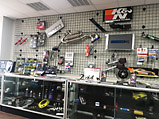 In the evening when we were to fly home there was a great storm
so the flight was slightly delayed.
Looked awsome though.